Well of course not.
But we are officially still in the black, employment-wise. The soothsayers at the Federal Reserve Bank of Dallas adumbrate a modest growth in job-having. The Texas Employment Forecast suggests jobs will grow 1.5 percent this year. So, yeah.
Here's a cool chart they made for the occasion...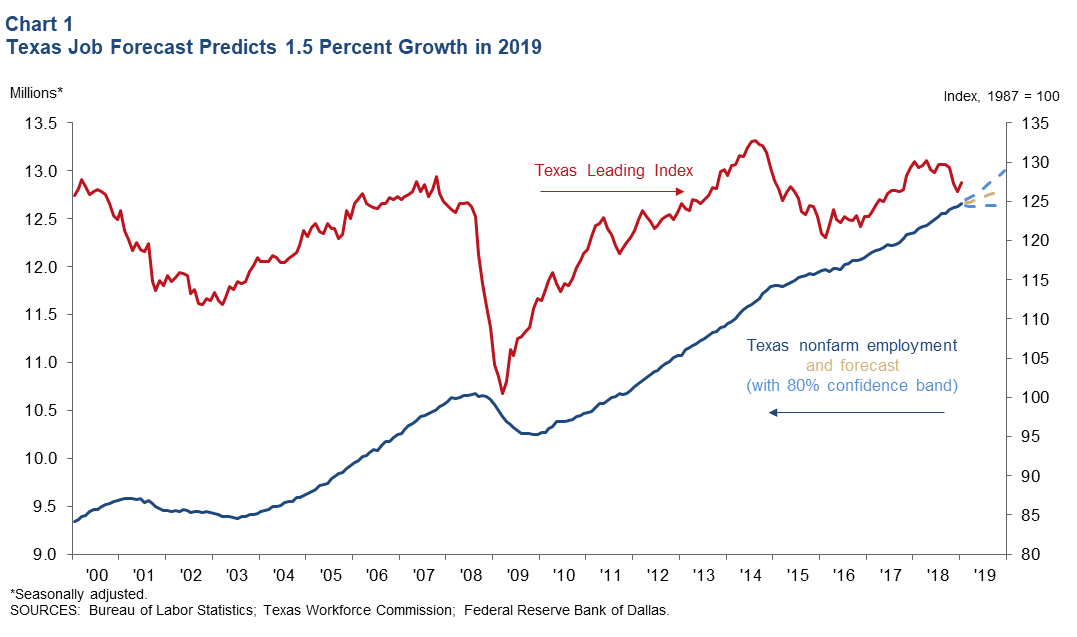 https://www.dallasfed.org/research/forecast/2019/emp190308.aspx
UPDATE:
Texas unemployment holds, 17,700 jobs added in February
AUSTIN (Texas Workforce Commission) – February marked the 106th consecutive month of annual nonfarm employment growth as 17,700 seasonally adjusted positions were created, according to the Texas Workforce Commission. ​

Texas' seasonally adjusted unemployment rate held at 3.8 percent. The Texas metro with the lowest nonseasonally adjusted unemployment rate was Midland at 2.2 percent. McAllen-Edinburg-Mission had the highest at 6.6 percent.

The mining and logging industry saw the most seasonally adjusted growth in employment from February 2018 to February ​2019, growing 8.4 ​percent. The information industry was the only sector to see a drop in employment, falling 1.5 percent.